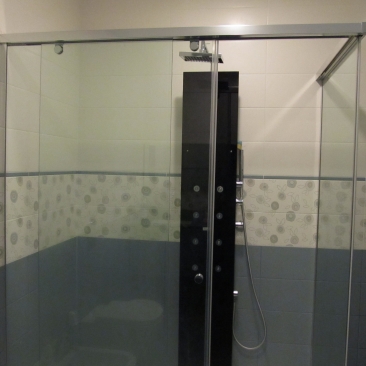 Sliding glass showers cabins
We have different types of sliding glass shower cabins for your home or office - different sliding systems of the highest quality.
Sliding glass showers with different types of glass; Sliding glass shower cabins with foil and various profiles and handles.
Shower cabins with sliding doors, beautiful guide rails with various finishes on the rails and profiles. For this type of showers cabins, the maximum height is 2.00 meters.
The size for the production of a shower is specified by the customer.
The listed showers cabins can be ordered from us, as well as their installation by highly qualified team.
Check out our offers !
Sliding glass showers cabins colors