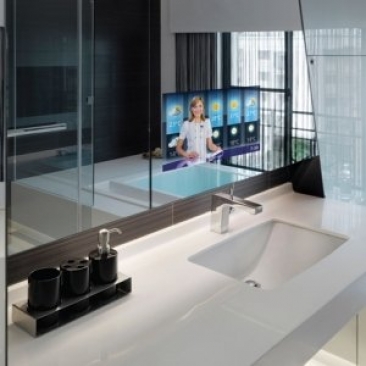 Dielectric Mirror
We offer you innovation and style in one with the Guardian Dielectric Mirror.
A special product that can be present both in your home, office, retail outlets and restaurants.
Guardian Dielectric Mirror has a dual purpose: It can function as a traditional mirror while effectively masking a TV or a display that can be mounted behind it.
The product is available in two versions:
• The DM 60/40 reflects more than 57% of the light and allows for 41% light transmission, making it ideal for use when used primarily as a mirror;